Sorry, there are no products in this collection
Since the launch of the 356 in the 1950s, Porsche has been at the forefront of sports car innovation. An icon of the road and racetrack, Porsche has introduced the world to some truly stunning cars, perhaps none more so than the 911. Launched in 1964, the original 911 boasted a rear-mounted flat six. And while the design and technology has been dramatically enhanced and refined over the years, the basic concept remains unchanged. Since its launch, the 911 has set the standard for rear-engine sports cars.
When seriously talking 911s you have to mention the GT3 RS. This is the ultimate in high performance, racetrack ready Porsche production cars. The RS is lighter than the GT3, with enhanced engine specifications and heightened performance. The 911 GT3 RS is the closest you can get to driving a race-ready Porsche on the road.
With its distinctive styling and state of the art German engineering, Porsche has firmly established itself as one of the world's most prestigious marques while also being recognised as one of the most reliable manufacturers of luxury, sports, race and super cars.
For the serious collector, Porsche model cars are a must-have in any supercar collection. The sleek styling and precision engineering of these stunning vehicles can only be properly appreciated through an appropriately high-quality and handcrafted model.
Prestige Model Cars is now stocking a range of premium Porsche models from Japanese manufacturer Make-Up. Our range includes only the finest quality models from the world's best manufacturers. Precise in detail and specifications, meticulously handcrafted and available in limited edition runs, these are the finest Porsche models available.
As serious collectors ourselves, we understand the importance of prestige service when it comes to models of this quality. We offer meticulous, white-glove service to ensure you get the precise model you need for your collection. We offer free shipping Australia-wide on all orders. Every model is photographed and documented before being professionally padded and packed for shipping to make sure your order arrives in pristine collectable condition.
If you have any questions about any of our stock or you're looking for a particular Porsche model, please don't hesitate to give us a call on 0405 591 555 or contact us online.
Contact Us Today
BUY MODEL CARS ONLINE WITH CONFIDENCE.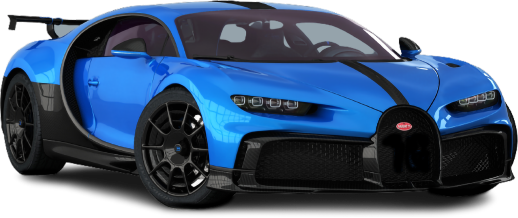 Get In Touch
We handle every inquiry and order with care and premium service start to finish.
Prestige Model Cars
CUSTOMER FEEDBACK
Excellent quality merchandise and professional service. I bought a couple of cars for my son and grandson. I was very pleased with the purchase and the quality of the items. They were better than I expected. After doing more research on the subject of model cars I found the prices were excellent. They came very carefully packaged and with a personal note from the owner of the business. Virtually no place I looked at on the internet had a better price or selection. I would say Prestige Model Cars is the place to go to when shopping for model cars. The juice is very well worth the squeeze!
Just purchased my 1st high-end resin model car from Prestige Model Car and it was an outstanding buying experience. I can't recommend this model car site enough! The site has an incredible selection of high-end model cars at great prices. Bartosz provided exceptional customer service getting the model car I was looking for. He was very professional and provided great communication every step of the way. He clearly has great pride in his business. I'm already looking forward to my next purchase with him!!
Bartosz from Prestige Model Cars has introduced me to the world of high end models cars and to say I am blown away is an understatement. Not just by the quality of the models but also by the service provided, some of the best from any company I have dealt with. I picked up my first order today and he was kind enough to set up a number of models on display for me to look at and he explained in great detail about all of them. Highly recommend Prestige Model Cars! Thanks again!